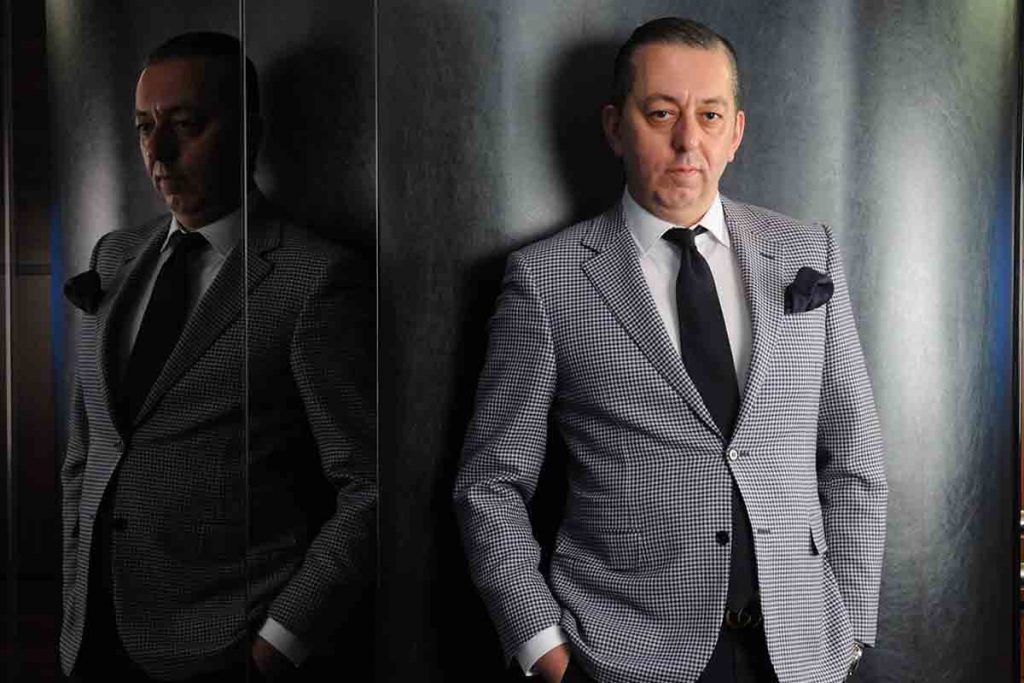 CHARALAMPOS AMOIRIDIS, FOUNDER, AMOIRIDIS LAW SERVICES, DESCRIBES HOW THE FIRM MANAGES TO DIFFERENTIATE ITS OFFERING TO SATISFY ITS INTERNATIONAL CLIENTELE
You have over 20 years of experience as an attorney, with a focus on international and corporate law, and, through Amoiridis Law Services, you are assisting international investors contribute to the Greek economy. How would you assess the current investment climate in Greece? What are the key advantages of the market to foreign investors?
Living in this post-pandemic era, we are trying to resume to normality. In that sense, Greece could never differentiate from any other country. The impact of COVID-19 was rather huge in terms of international investments coming in Greece. Thus, it took a toll on the applications for golden visa, which have sunk by 88 percent. In 2019, we had 3,504 applications, while during the pandemic applications fell down to 403. That was due to the fact that international investors could not fly to Greece. Everything was closed, as Greece was one of the very first countries that implemented strict lockdown measures, which of course managed to protect public welfare. As a country, we were considered one of the best countries in the EU in terms of the management of this crisis. Deaths were quite limited compared to other countries. One could suggest that the Greek government overreacted in the beginning of the pandemic, but, nevertheless, it protected us from this unprecedented enemy. However, we must face the reality and this situation had a grave impact on the economy. Many investments that were starting up until this point were slowed down or stopped. At that point, Greece was preparing for a significant boom for its economy in the wake of the economic crisis. Once the pandemic emerged, everything was put once again on hold. Now, we are in this crossroad, being ready to pick up where we left off, and the indications are spectacular. We, as a law firm, have faced an unprecedented demand from foreign investors as well as international funds, interested in investing on anything really in Greece. Greece offers access to the beauty of the Mediterranean sea, being a real paradise for everybody. We are very happy to see that the demand is huge, and we anticipate a great jump, particularly from the United Kingdom. The fact that Brexit took place in the meantime has made Greece highly attractive for British residents, as they want to be able to travel freely around the EU.
The 2010s saw Greece steering itself through one of the roughest economic crises in recent history, and now, finds itself weathering the storm of the COVID-19 economic fallout. If the adage of 'every crisis is an opportunity' is true, how can innovative policies, such as the golden visa and digital nomad visa, assist Greece in stimulating investment and job creation?
From the start of the program, in 2014, we have granted a total of 8,000 golden visas, which brought more than EUR 2 billion for Greece. That is indicative of what is to follow in the near future in that regard. The government has implemented multiple incentives. One incentive is related to tax for pensioners, as they can enjoy a 7 percent flat rate for the next 15 years provided that they move their tax residency here in Greece. As a result, Greece poses as a great destination for pensioners that would like to live their lives alongside beautiful people and climate. In conjunction with that, the current government has demonstrated a strong will to maintain a modern profile for the country, facilitating significant modernization projects and investments, such as the multi-billion Hellinikon project that has attracting significant international attention. This is a flagship investment for Greece and indicative of the government's intentions to attract international interest to the country. Let us not forget that the Greek passport is ranked 8th in the world, being extremely attractive. People can gain access to this by purchasing property in Greece, under the golden visa structure, and staying in the country for seven consecutive years. Another incentive was also provided in the area of digital nomads. The Greek government recently passed a law granting 50 percent tax exemption on the income made in Greece for seven years, under the condition that the applicant moves his tax residence to Greece. The pandemic has taught us that working in a confined office is history at this point. People are not obliged to live and work at the same place anymore. Working from a country like Greece in the past could appear dreamlike, but now it is more than a reality.
Could you offer us a brief overview of the services international readers may benefit from Amoiridis Law?
A key differentiator for us lies with the fact that 95 percent of our clients are international. We see ourselves as a one-stop shop for foreign investors that would like to come to Greece providing expertise over a series of topics. Coming to Greece to purchase property you would need a real estate manager, a civil engineer, notary, and lawyer, amidst all the people that you would need to come in assistance in order to complete this transaction. We have put everything under our umbrella. When the client comes to us, we can offer them everything, from the real estate services to the end goal of applying for a golden visa. We are offering tailormade, VIP services to high-net worth individuals. In our space, can guide our line of work towards better understanding of the market. Recent political turbulence and disasters in Lebanon created a surge of high-net worth individuals from Beirut to Athens. We have seen a huge demand coming from Lebanon, with many Lebanese clients strengthening the Lebanese community of Athens. In general, the international mobility of the last decade is amazing, taking up year on year. There are no borders anymore and governments tend to realize that. People do not see borders anymore, as we are one global community with freedom of movement. The old-fashioned system is practically over. We understood that well and early on, alongside the evident mismatch of mentality. Greek bureaucracy and modus operandi in general have the tendency to cause frustration for international investors, as many things are working differently here, just like in any other country around the world. We are trying to be in our clients' shoes and understand their mentality to make their lives easier and help them understand how things are done in Greece. This would be the second main differentiator for us compared to other law firms.
Concluding remarks and final message to the readers of Newsweek?
Now, that we are finalizing the vaccination program in Greece, more and more people feel safe to revisit the country. The hotel business is thriving, with many big hotel brands investing in Greece, especially Athens and other famous islands, like Mykonos. This is indicative that finally Greece is attracting international investors.